AiR 2021 / Alan Affichard
Published: Šárka Zahálková, 20. 6. 2021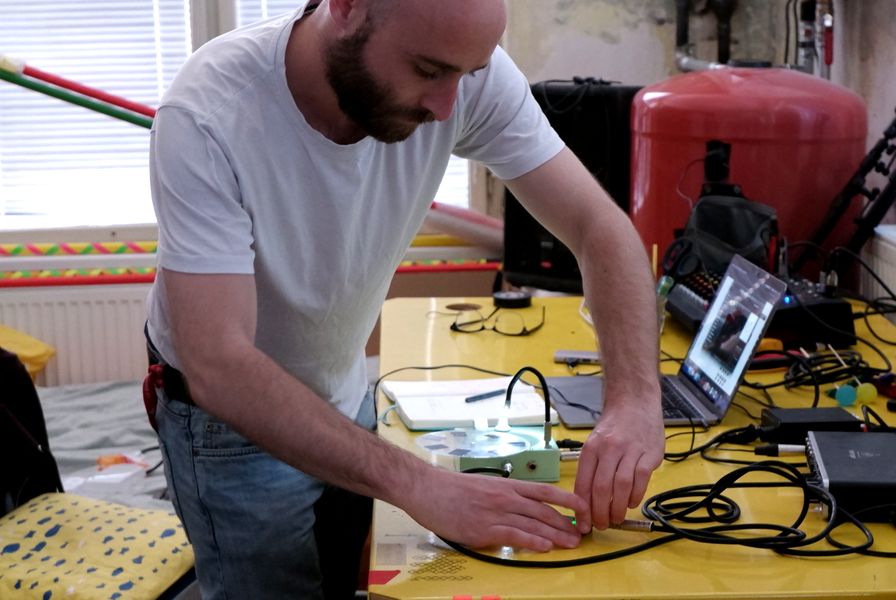 Alan Affichard, a French artist based in Berlin, was the pre-holiday guest of the OFFCITY residency programme. In Pardubice, Alan devoted his time to the development of his new sound objects and to field recording.
"For this residency I would like to focus my attention on thermo-acoustic phenomena and experiment with sound frequencies generated by a change of temperature. By exploring different acoustic properties, I would like to create an ecosystem installation that will create a circulation of vibrations and sound frequencies inside a closed loop."
---
The residency programme OFFCITY AiR 2021 is realized thank to the financial support of Pardubice. Thank you!