OPEN CALL: OFFCITY online residency / make off-city on again
Published: Šárka Zahálková, 26. 3. 2020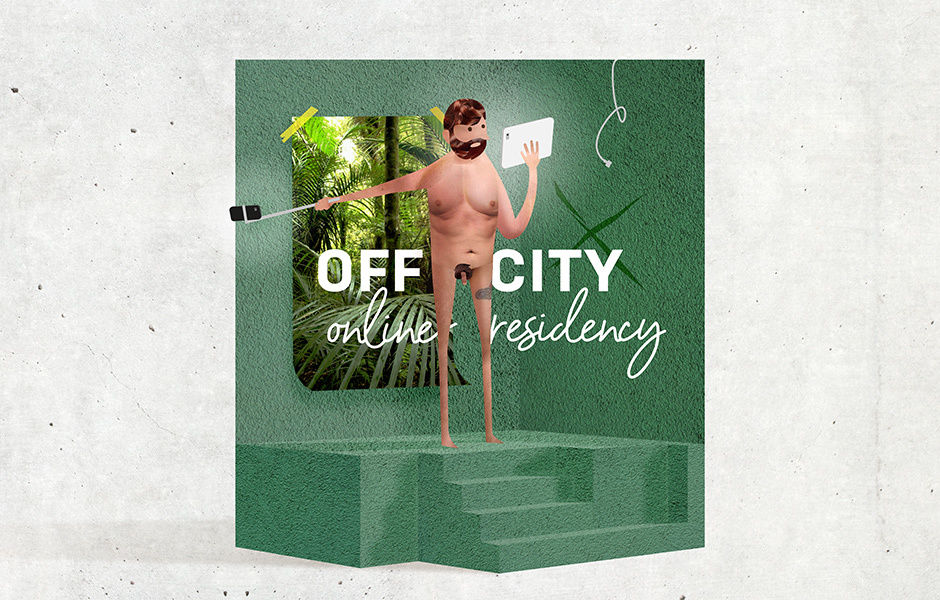 An international open call for artists, curators, philosophers and other thinkers with aim to support their creative work during a global pandemic. We also aim to collect and share different views and responses to the current situation of "switched off cities".
We ask how to interpret the current situation – the transformation of public space, culture and life. Can we understand it as a response to our previous actions? Or maybe as an opportunity? Now, there is a certain vibration between what is near and what is remote. Mobility restrictions create both alienation and entanglement. What opportunities and barriers does virtual space produce? Has it come to its redefinition?
We are looking for ideas and projects that are willing to experiment with a form, content, virtuality and reality. We welcome a positive and inspiring prehension of a current state as well as its critical reflection. Any connection to a context of Pardubice, the city where the Offcity project mainly acts, is welcome, but not necessary.
There will be 8 selected projects (4 projects from the Czech Republic, 4 projects from abroad), which will receive a financial support of 5 000 CZK each (payment will be divided into two instalments). It is expected that an output of the residency will have an online form (text, video, sound, etc.) and it will be possible to publish it on the Offcity website www.offcity.cz.
Application deadline: April 10, 2020
Evaluation and publication of results: until 23 April 20, 2020
Estimated length of the residency: 14 days - 1 month (variability is possible by mutual agreement)
The application must contain:
name, location (city, state), email, telephone
how does the current situation affect you?; why is this open call interesting to you and how can it help you? (max 600 characters)
brief description of the project (possibly other documentation) (max. 1000 characters)
Please, send your application to: sarka@offcity.cz
If you have any questions, comments etc., don't hesitate to use the same e-mail address (sarka@offcity.cz)