AiR 2021 / Michal Kindernay
Published: Šárka Zahálková, 22. 11. 2021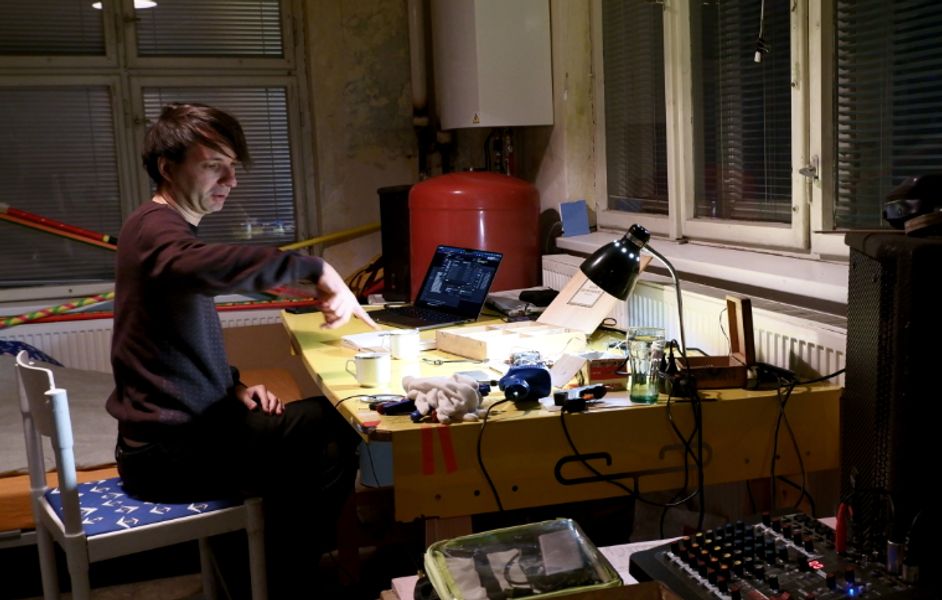 Michal Kindernay, Czech audiovisual artist, was a guest of our OFFCITY residency program in November. His work is characterized by a deep interest in environmental processes and environmental commitment.
In Pardubice, Michal devotes himself to a project, in which he examines hearing systems of insects in a context of visual and sound art and acoustic ecology. Its main goal is the development of sound objects and special sound instruments that simulate sound and hearing organs and reflect an aural perception of insects.
---
The residency programme OFFCITY AiR 2021 is realized thank to the financial support of State Cultural Fund and Pardubice. Thank you!