AiR 2021 / Passepartout Duo
Published: Šárka Zahálková, 8. 12. 2021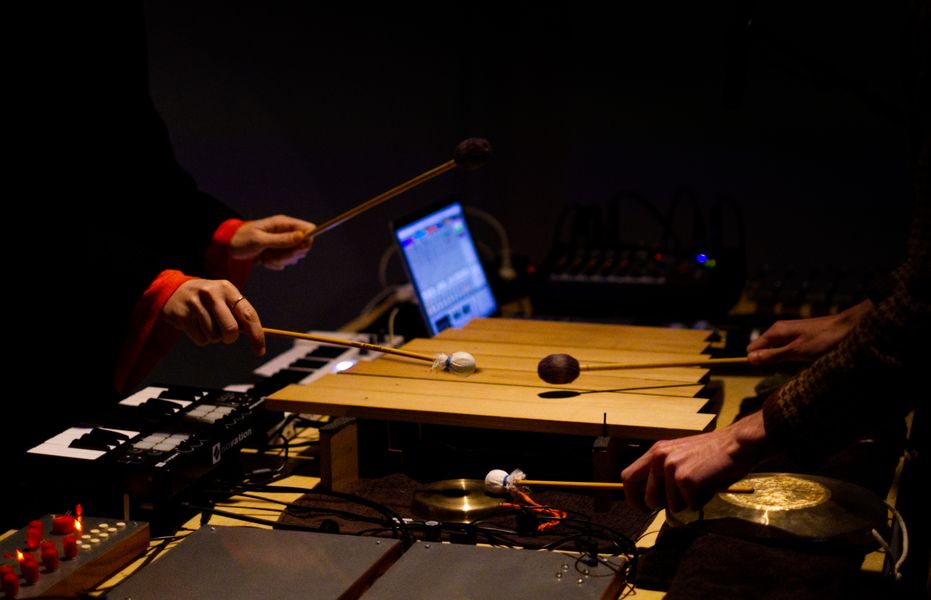 Guests of the OFFCITY AiR program in December 2021 was the Italian-American Passepartout Duo – collaboration of pianist Nicoletta Favari and percussionist Christopher Salvito. 
Their compositions, performances, and interdisciplinary projects invite audiences to reconsider the modalities in which we listen to and interact with music. Their approach draws from a wide range of aesthetics, but our compositions are anchored in complex systems and architectures ultimately presented in the form of installations, recordings, and live performances with acoustic and electronic instruments.
In Pardubice, the duo was working on their new sound instruments and recordings. Their stay also included a sound performance / concert on the occasion of the opening of the Proluky exhibition at GAMPA.
---
The residency programme OFFCITY AiR 2021 is realized thank to the financial support of State Cultural Fund and Pardubice. Thank you!