AiR 2022 / Tereza Bonaventurová (CZ)
Published: Šárka Zahálková, 24. 10. 2022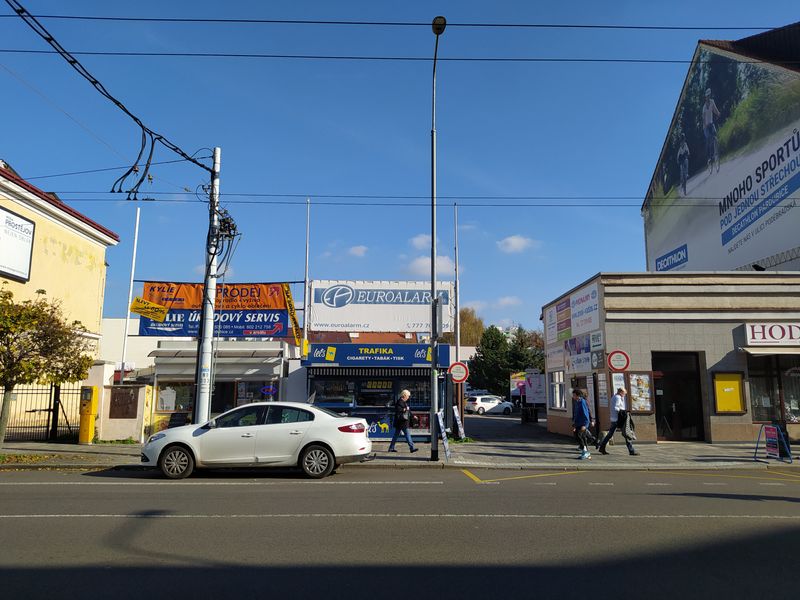 The October guest of the OFFCITY residency program was a photographer Tereza Bonaventurová. In her work, she has been concerned with the investigation of public space, its visual aspect and its influence on the quality of life. Her residence in Pardubice was focused on reading the public space.
"Thanks to the residency, I had the opportunity to understand the main specifics, qualities and ailments of the Pardubice public space. I was very surprised that, compared to other Czech cities, there are more positives in Pardubice. I decided to focus on Jan Palach's avenue, which contains rather negative visual phenomena and it certainly deserves attention and care in the future. Thanks to the residency, I got the opportunity to invent new ways of presenting art in public space."
Tereza Bonaventurová studied at the Studio of Photography of Lukáš Jasanský at the FUD UJEP. In her photographic work, she often deals with the visual issues of public space, architecture and urban planning, often with a sense of humor. So far, her works have been presented in Czech Republic, Spain, Turkey, and Germany. She has also published several author's publications.
---
The OFFCITY AiR 2022 residency program is being realized with the kind financial support of the statutory city of Pardubice. Thank you!