D 20 / Meet the residents: Petra Dubach & Mario van Horrik
Published: Šárka Zahálková, 17. 5. 2023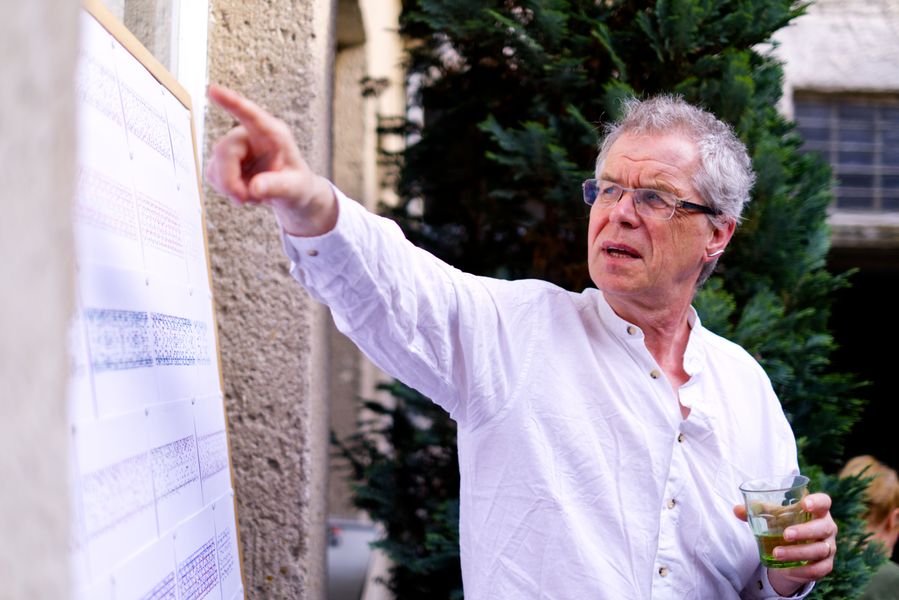 Meet the artists & picnic & sound performance
Monday, May 22, 2023 at 6pm
Offcity studio & IBIS, Gorkého 1404, Pardubice
Petra Dubach and Mario van Horrik are Dutch sound artists, based in Eindhoven, working as an artistic duo from 1983. Their work includes concerts, installations, performances, works in progress, media translations, videos and objects.
The starting point for their artistic work is the notion, that movement and sound are identical; without movement (vibration) nothing can be heard.
In Pardubice, they are developing their project called Trans(port)(l)ation. They use special music boxes to set bus and trolleybus timetables to music.
---
Artists-in-residency program OFFCITY AiR 2023 is realised with the financial support of the of the National Renewal Plan and the statutory town of Pardubice. Thank you!