AiR 2023 / Nežka Zamar & Orhan "aib" Kavrakoğlu: A Soundwalk, Chapter II
Published: Šárka Zahálková, 17. 10. 2023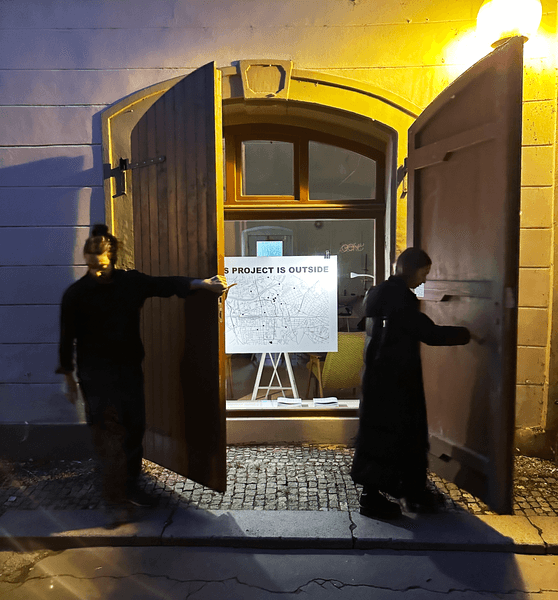 Exhibition in the Atlas forem window gallery is an outcome of the residential project "A Soundwalk", which works with stories connected to specific places in Pardubice.
Wednesday, October 25, 2023 / 6pm
Atlas forem_galerie, Kostelní 104, Pardubice
A Soundwalk is a project that sits on the threshold between visual arts, literature, performance, sound, and street art. Pushing the limits of painting as a medium, it focuses on the visual research of the unmaterialized images. It is structured as a soundwalk, and its main component is a web of narratives, mapped out through the city, assigning collected records to their specific locations. Adding another layer to the cityscape, this interactive sound map operates outside the perceived timeline. The sounds of the re-created environment reproduce intangible imagery that remains on the verge between fiction and reality.
A Soundwalk is a traveling project of an artistic duo Nežka Zamar & Orhan "aib" Kavrakoğlu.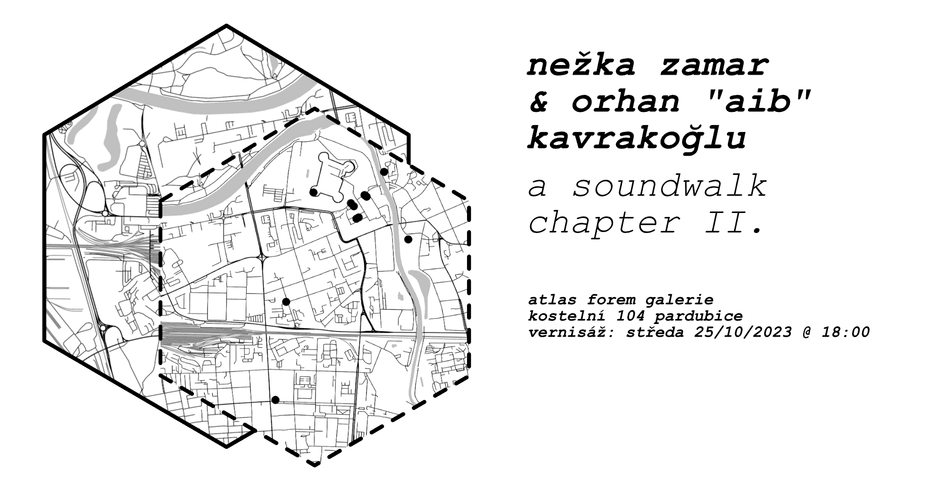 ---
Artists-in-residency program OFFCITY AiR 2023 is realised with the financial support of the of the National Renewal Plan and the statutory town of Pardubice. Thank you!