AiR online / Abel & Carlo Korinsky (DE)
Published: Šárka Zahálková, 7. 8. 2020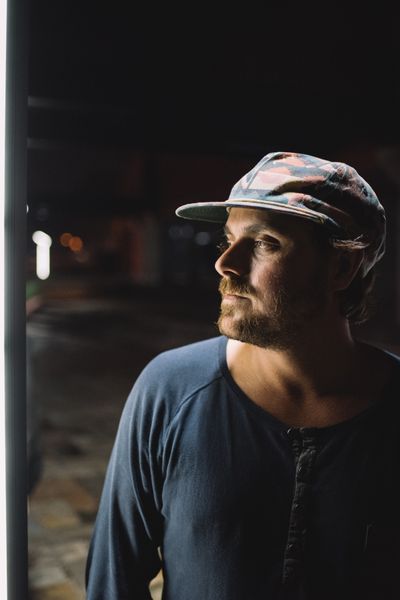 "As many other artist we all are struggling with the Covid-19 crisis, but we are also intrigued by the flexibility of people and changes of society. Germany was almost a digital wasteland, but in this situation Germany started to become much more digital than we ever expected. We are curious to find new ways of presenting art, to rethink our work approach and to start an art adventure on a new path. This online residency is great opportunity to push our boundaries. We want to make an audio work which represents the city of Pardubice. This can be only very subjective, because as we mentioned we have never been there. So we try to get an image of the city just via online sources like youtube, instagram, facebook... and try to convert those impressions into a sound piece. Therefor we interact with locals to ask them online how the city sounds to them and ask about certain characteristics. What we are doing is to create an image of a city which is hundreds of kilometer away and is a city in our imaginations which involves our background, experience, expectations and probably stereotypes too. We are creating audio postcards and try to transport atmosphere and city life in a time with a lot of travel restrictions."
The twin brothers Abel & Carlo Korinsky are working on installations, performances, gallery and museum works. Through audio-visual installations, they are trying to evoke a different kind of perception. They create site–specific works and have worked in old factories, churches and many other often disused spaces. The intense environments in their installations are demanding of all the senses. Especially the beauty of nature/ natural phenomena get distorted or destroyed by sensual interventions of sound, setting of light and sculptural installlations and confront the audience with an altered reality. They have been commissioned to create works e.g. for Ars Electronica Linz, Melbourne Biennial, Grace Cathedral San Francisco, MMCA Seoul, Kestnergesellschaft Hanover, Experimenta Biennale Melbourne and Cathedral of Berlin.
---
Work Diary
background: Even before we started we realized how things are changing so fast these days because of Corona. We decided to capture our impressions and our working life these days. Every day there were new changes until the moment of the 'new normal'. This audio piece is not only a journey through Pardubice, but also a documentation of times which felt like a roller coaster ride.
May 12th:
Having a great time. Finally started with online residency of Pardubice. Watching Youtube Videos about the city and feeling relaxed not to travel. There is nothing we can do and although projects got cancelled we feel very free these days to do what we want. It is not in our hands to change something.
May 15th:
We did first sounds but they are all not satisfying. What are we doing here? Maybe we loose the sense of purpose. Things have changed fundamentally. Restaurants are open again. But nobody goes there - but it feels like first steps into the right direction.
May 16th:
After a break working again on the sound. Still this doesn't feel right. Some people going nuts and love to spread conspiracy theories – protests are allowed. Or not? Anyways there are people protesting without face masks and social distance... but wearing their stupid aluminium foil hats.
May 20th:
We decided to work more with atmosphere in our audio piece. Life seems to be almost normal and people seem not to care anymore about Corona. When could it be possible to travel to Pardubice? Everyone in Germany is just talking about the summer vacation!?
May 23rd:
We are feeling like working during vaccation. Getting a bit bored and we gave up on this year and other work possibilities. Worried about our Corona emergency fundings in Germany... can we keep it? There are too many rumours about them.
May 26th:
Watching again this Youtube video of this American guy visiting Pardubice and eating cheap food. We are looking forward to travel again. Pardubice seems to be a nice, quiet place with a lot of nature. We are doing some synthetic sounds... Videos seems to be too nice, too perfect... too boring.
May 28th:
We decide to let fantasy win over the project. fuck it. We do how we want and imagine Pardubice. We think we can't get even close to an authentic image of Pardubice anyways. All those Videos and Blogs show all the same. Some old soviet charme, museum, park, cute restored city center and food of course. Why are all the traveller videos and Blogs so similar? Instagrammer seem to feel pressured to capture authenticity, Blogs are showing a diverse cultural life and Youtubers seem to eat the whole day.
June 3rd:
Got a bit lazy with doing sounds, because life seems to be so normal here. Dealing with Corona and and online project about Pardubice seems to be insignificant. Feeling stressed about the work. Tomorrow is Zoom meeting and we don't feel we are done here.
June 4th:
Zoom meeting was good. We are on the right way. Sounds about changes of our mood and change of life during Corona can be part of our Pardubice piece. Fun is back.
June 10th:
We finished. We are making the piece less dark. Atmosphere of the work changed a lot during the process. Now everything feel brighter. June 15th people can travel within Europe to 'safe' countries.
June 15th:
We listened a last time to our audio piece. It is so weird if we think about the last weeks. March everyhting was closed. Germany became online within weeks. People getting so used to new circumstances. Is anyone interested in our sound piece at all? Is our piece maybe Corona driven? curious about the other results of the participants though. Everyday is weekend, but we are lucky we can work on our ideas.